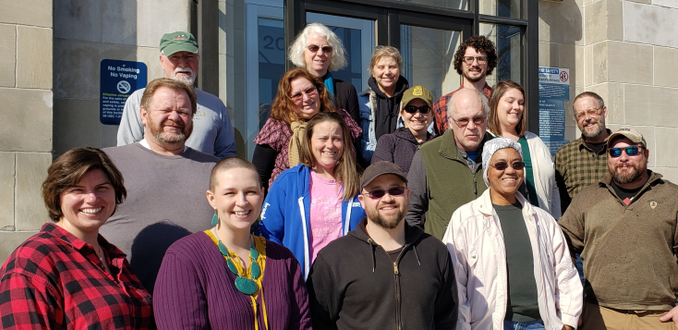 Adapt and overcome.
A frequent saying in the military has become our motto during these trying times. COVID-19 forced us out of our programmed growing space, and we lost our funding support as well. Fortunately, there's plenty of growing space at Chase Stream Farm and several of the veterans who started with the program in January will put their skills to use this growing season! If you are so inclined, any donation will go towards purchasing items needed for our veterans to grow and our customers to receive safely. Check out our crowdfunding site
here
! Thank you so much for your interest and support.
Many veterans who are interested in farming are coming to it later in life. Their lack of farming experience is exacerbated by greater life responsibilities that preclude them from participating in conventional apprenticeship opportunities. Further, many veterans struggle with service-connected chronic health conditions such as traumatic brain injury, depression and post-traumatic stress. Farming can be an excellent form of therapy and a great way of life. Boots-2-Bushels aims to take veterans and their family members from "seed-to-salary" by providing a 9-month education and training program in partnership with UMaine Cooperative Extension and the Maine Organic Farmer & Gardener Association .
Boots-2-Bushels is filled for 2020. Be on the lookout for additional opportunities in 2021.
""It's my goal to share this with my community - after 40+ countries of travel I find that the greatest impact each of us can make is a positive contribution on a community level." Feb. 7, 2020